HOW CAN A PHYSIOTHERAPIST HELP YOU?
Physiotherapists treat acute and chronic pain, inflammation, weakness and stiffness. At PAIN, our physiotherapists can help you by providing different types of treatment to reduce your pain, improve your strength and flexibility, improve your joint range of motion and restore your quality of life.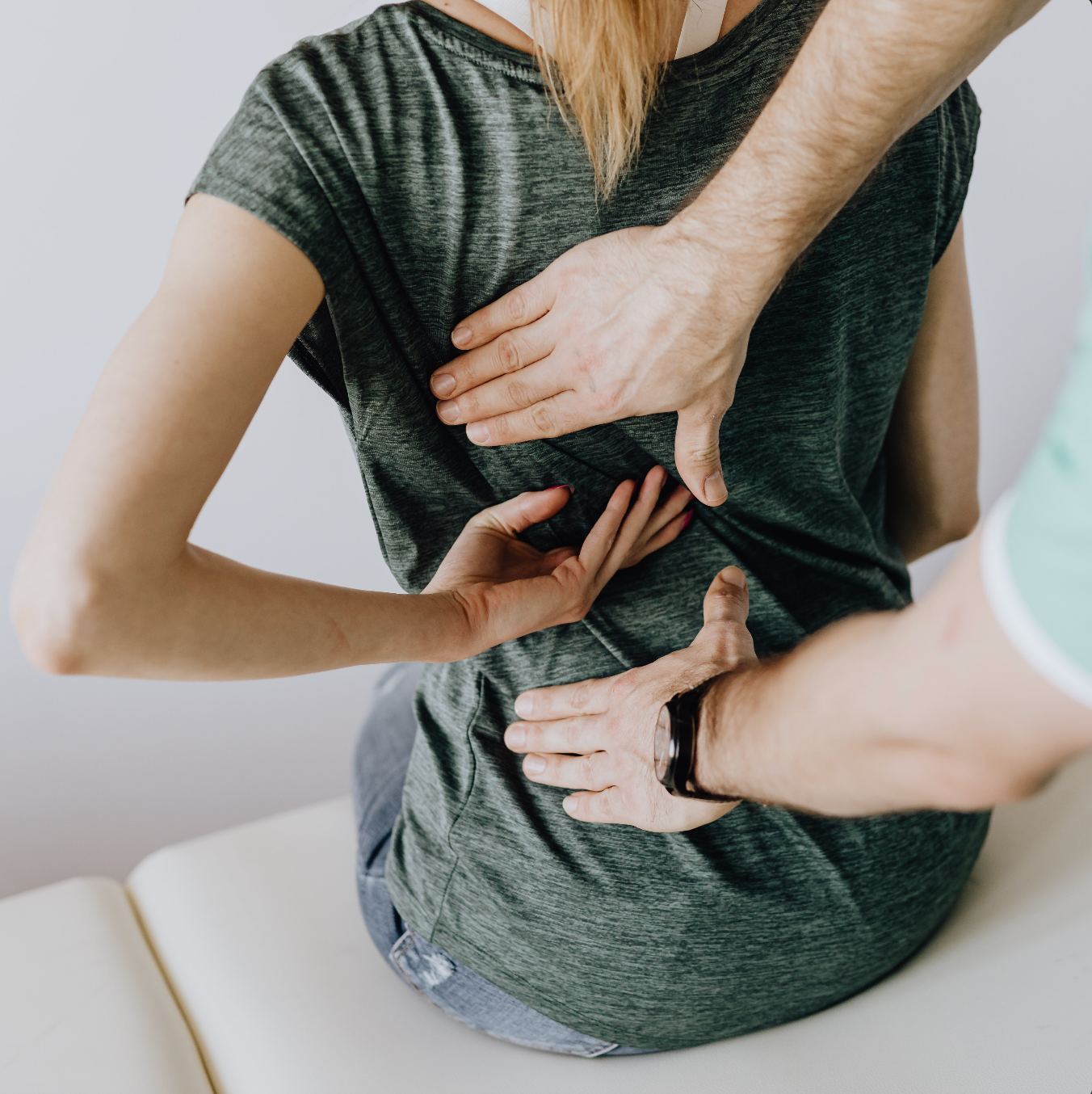 Education
Education is a powerful treatment. Understanding your pain, your body and health condition and what you can do to help yourself is the first step to recovery.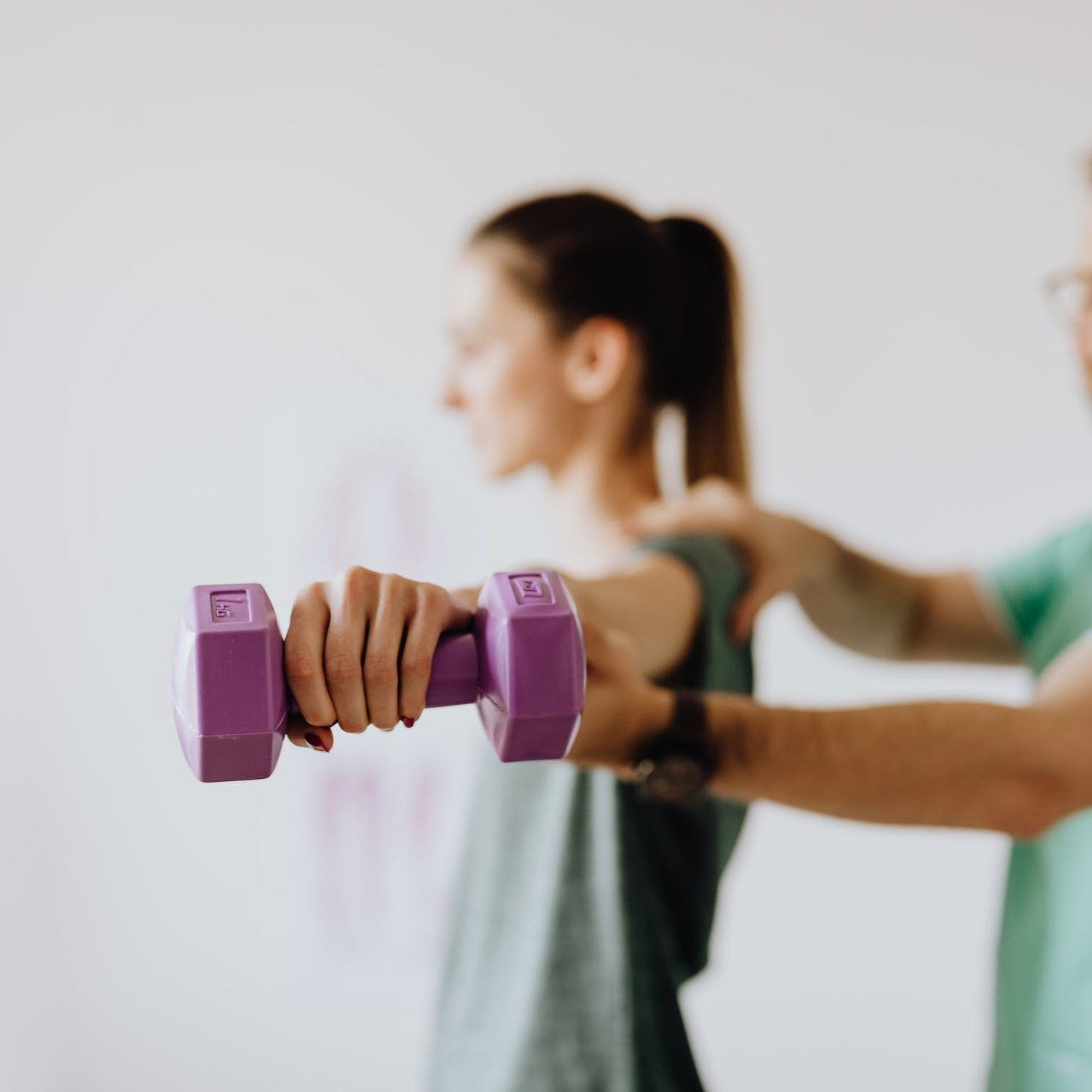 Excercise
Movement is medicine! It is important to know what kind, and how much exercise you need to do for your health condition and to maintain optimal wellbeing. Physiotherapists can help prescribe the right type and amount of exercise for your needs.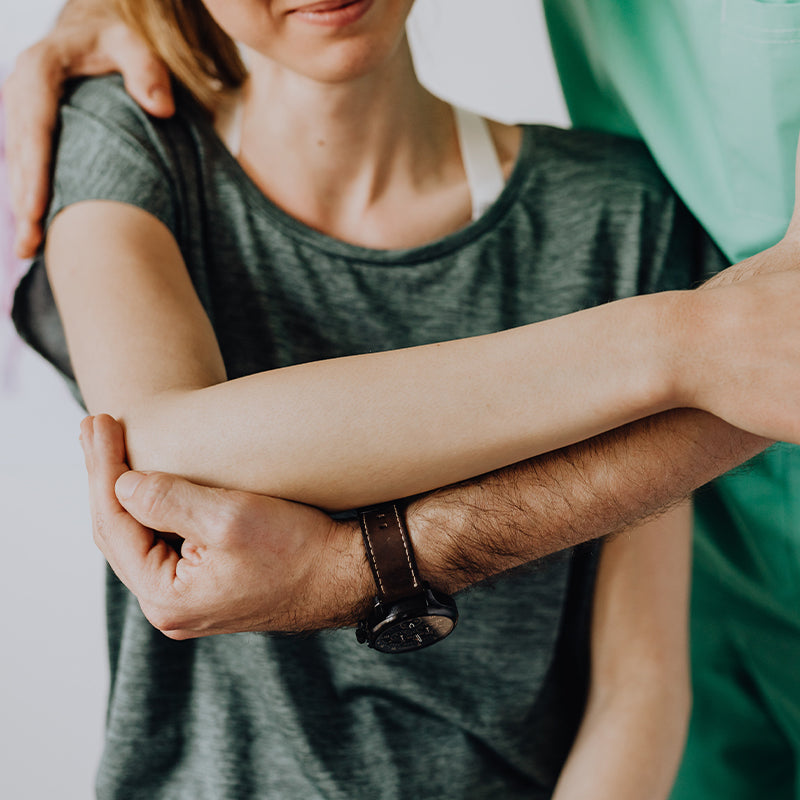 Other
Physiotherapists use multiple treatment options such as dry-needling, massage, TENS, heat, ice, postural corrections and various others. These treatments must be combined with exercise to be most effective.
PHYSIOTHERAPY
Physiotherapy is a healthcare profession that is concerned with movement, physical potential and function. Physiotherapists can use multiple treatment tools to help you overcome the physical impact pain has had on you. At the core of physiotherapy is the how and why of movement, and the restoration of function through the use of multiple treatment modalities. ​
Physiotherapists promote healing, prevent injuries and improve general well-being by treating pain, inflammation, weakness and stiffness. Treatments include education, exercise, electrotherapy and manual therapy amongst others. 
WHAT TO EXPEXT FROM YOUR PHYSIOTHERAPY SESSION
A thorough interview about your medical history, pain behaviour, activity levels, previous and current experience with sport or exercise.​
We will ask you more about what you have tried before to manage your pain, and how you responded to previous physio- or other therapies  pain. ​
The assessment will include a physical examination. We might need to ask you to expose the part of your body where the problem is, so wear comfortable clothes or clothes that you can remove easily.  You might also need to walk, climb stairs, demonstrate moving between sitting and standing, and other specific movements or exercises. ​
The assessment may include completing some questionnaires about your pain and other aspects of your health.  ​
Depending on the complexity of the interview and assessment, treatment might already start in the first session. This could be hands on treatment, therapeutic pain science education, re-education of movement and physical rehabilitation – your physiotherapist will discuss where you would like to start, based on the assessment results.​
HOW CAN A PHYSIOTHERAPIST AT PAIN HELP YOU?
ACCURATE PAIN DIAGNOSIS

PAIN physiotherapists have a deep understanding of the underlying causes and contributing factors of chronic pain.They will be able to conduct a thorough assessment to identify the source of your pain, contribute to an accurate diagnosis and explain pain physiology in a way that is understandable.​

PAIN MANAGEMENT

PAIN physiotherapists will be able to provide you with effective pain management strategies that can help reduce your pain and improve function and well-being. This may include techniques such as pacing, goal setting, TENS, graded exercise exposure, mindfulness, relaxation, and stress reduction techniques. ​

PERSONALISED TREATMENT PLAN

PAIN physiotherapists will create a customised treatment plan that addresses your unique needs and goals. This may involve a combination of techniques such as education, exercise therapy, electrotherapy and manual therapy. ​

IMPROVED FUNCTION AND MOBILITY

Chronic pain can limit your ability to move and function normally, which can have a negative impact on your overall health and well-being. PAIN physiotherapists can help you improve your mobility, range of motion, and strength, allowing you to resume your normal activities and get you back to doing the things that you love. ​

INJURY PREVENTION

PAIN physiotherapists can help you prevent injury by improving your movement patterns and correcting any postural or movement imbalances that may contribute to your pain. ​

FEAR OF MOVEMENT

It is quite common to become fearful of movement when dealing with persistent or unpredictable pain. This can lead to weakness and stiffness that can increase your pain and strengthen the belief that you shouldn't move. At PAIN, we understand this process and work to slowly change this. We do this through education and gradually re-introducing movement in a safe and comfortable way. ​
WHAT CONDITIONS DO PHYSIOTHERAPISTS TREAT?
The Physiotherapists at PAIN are specifically trained to work with people with chronic and acute pain. Visit them if you have: ​
BACK AND NECK PAIN
Physios help to diagnose and treat a range of back and neck pain conditions. ​
ARTHRITIS
Osteoarthritis is one of the most common causes of chronic pain and causes pain, stiffness and 
inflammation. Physios treat these symptoms and those caused by other kinds of arthritis.​
NEUROLOGICAL CONDITIONS
Conditions such as stroke, Parkinson's disease, multiple sclerosis, and spinal cord injuries can cause chronic pain. Physiotherapy can help to manage this type of pain and work on function by improving your mobility, strength, and balance. ​
PRE AND POST SURGERY REHABILITATION
Having an operation can cause pain, weakness, and decreased mobility. Physios can help you regain your strength and mobility, reduce pain and inflammation, and teach you how to prevent complications.  ​
PELVIC FLOOR DISFUNCION
If you have pelvic pain or urinary incontinence the Physios at PAIN can use exercise and other techniques such as breathing to help.​
ACUTE INJURIES
Life happens and sometimes we hurt ourselves. If your pain has been present for less than 6 weeks, physiotherapy can be very helpful to reduce the pain and prevent it from becoming a problem.​
Physiotherapists understand acute and chronic pain physiology and can help to unpack contributing factors that affect our pain experience.​
There are many more conditions that physiotherapists treat, including respiratory, cardiovascular 
and paediatric conditions. Contact one of our Physio's to find out more​
​
BOOK A CONSULTATION
WHAT TREATMENTS CAN YOU EXPECT WHEN SEEING A PAIN PHYSIOTHERAPIST
Physiotherapists can use various techniques and methods to help you achieve your goals. ​
EDUCATION AND ADVICE

Understanding your pain and health condition is a powerful treatment. Education may include information about your condition, how pain works and how you can help your body heal itself. Your physio might teach you about breathing, pacing, graded exercise  posture, ergonomics, and daily physical activity.   ​

MANUAL THERAPY

If you have been to a physiotherapist before you have most likely had manual therapy.Joint stiffness, muscle spasms and flexibility can contribute to pain. Manual therapy techniques involves anything that a physio does using their hands – it is also known as hands-on therapy and includes massage, soft tissue mobilisation and joint mobilisation. ​

EXCERSISE REHABILITATION

Movement is some of the best pain-relief we have, and the right kind of movement releases the body's natural pain killers. Exercise rehabilitation targets strength, flexibility, endurance, and balance. Your physio will prescribe exercises for you specifically and will most likely give you homework. During a session you might use weights, resistance bands, or balls.

NEURAL MOBILISATIONS

It sometimes helps to think of your nervous system as a wired connection from your brain, through your spinal cord, supplying your muscles, organs, joints and skin. These wired connections can occasionally be irritated through factors such as scar tissue, stiff muscles, inflammation, compression or disease. We use specific gliding techniques known as "nerve flossing" to assist with improving mobility of neural structures.  ​

ELECTROTHERAPY

We may use modalities such as TENS, Heat, Ice or Stimpod to assist in pain and inflammation management. ​

A combination of the techniques above are used to help you move easier, hopefully move a bit more and eventually to move with others - because participation and social interaction is key to a vitalised and healthy life. ​

BOOK A CONSULTATION WITH ONE OF OUR PAIN THERAPISTS